Welcome to our site, IPSS snowboard school!  Let's have a fun with us at Ishiuchi Maruyama Ski Resort!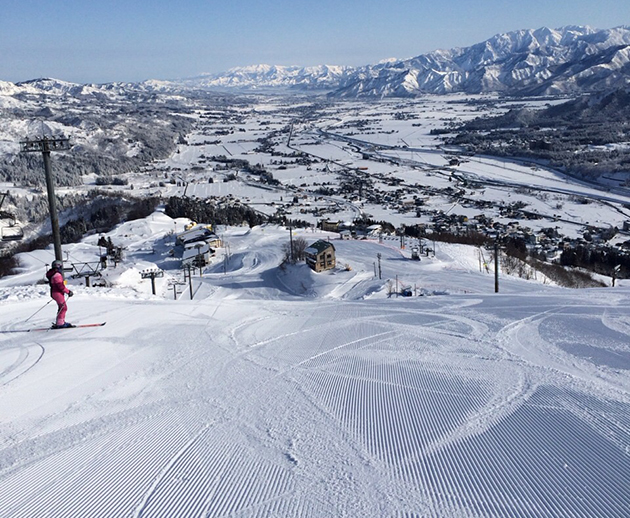 The best way to figure outyour weak point is to practice on the best conditioned slope.  Come practice on the groomed slopes in early morning.
Lesson Fee

8:00 ~ 10:00

(2 hours)
5,000yen
※ It doesn't include a lift ticket fee.
※ Please apply for the lesson 30 minutes before.