Welcome to our site, IPSS snowboard school!  Let's have a fun with us at Ishiuchi Maruyama Ski Resort!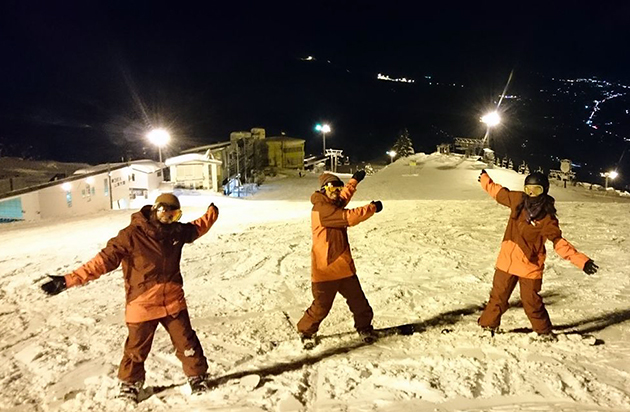 Why don't you take a lesson at night time with?  You can't miss this beautiful night view of Ishiuchi Maruyama. It's just beautiful. That would be the unforgettable moment.
Lesson Fee

18:30 ~ 20:30

(2 hours)
5,000yen
※ It doesn't include a lift ticket fee.
※ Please apply for the lesson 30 minutes before.