Welcome to our site, IPSS snowboard school!  Let's have a fun with us at Ishiuchi Maruyama Ski Resort!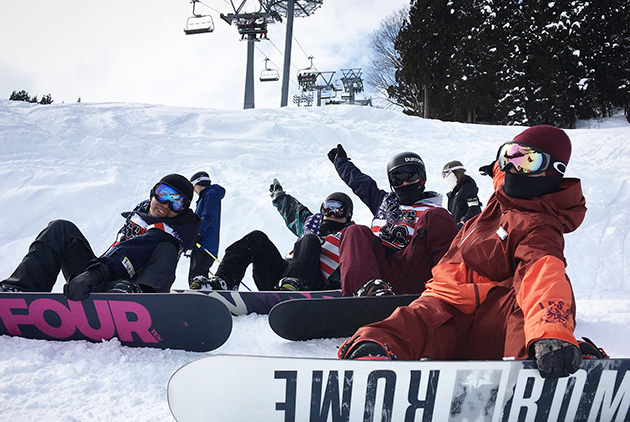 Snowboard is not about just going down slopes but there are cool tricks on diverse slope, jumps, handrails, box...bunch of fun stuffs at a snow park! We introduce you the basic freestyle skill in a safe. You'll definitely love it!
Basic Lesson Fee

Half day

(2 hours)
4,000yen
1 day (4 hours)
7,500yen

Other

Lesson Fee

6 hours

11,000yen
8 hours
13,500yen

10 hours

18,000yen
※ It doesn't include a lift ticket fee.
※ Please apply for the lesson 30 minutes before.